Getting Started
Download the app: Click on the image of the Android Bike Paths app to download the latest version of the app.
Login: Use your email and the password assigned by your admin.
Set your location: If you are authorized for more than one location, the app will require you to enter your current location, to determine where the units are that you scan
Using the Mobile App
Check In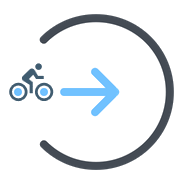 The check in operation links a unit to its characteristics and location.
Simply scan the serial number, then scan the model code and the unit will be checked into your current location in the system database.
---
Inventory
To take a physical inventory of the current location, simply scan the serial numbers.
Note that it is preferable to scan the serial number on the unit itself whenever possible.
---
Check Out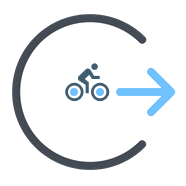 Use the check out operation allows you to specify a destination and shipping method in order to move units out of a location.
---
Videos — Using the System